Be the first to get the news! Register for the B2T newsletter!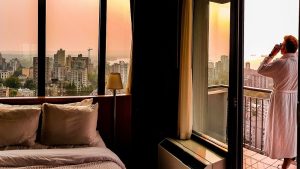 Travelhacking
Learn how to Hack the Hotel industry from the best of the best. 18 years experience.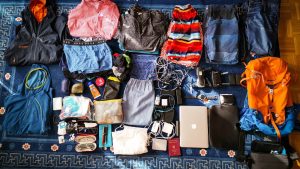 Equipment
High efficiency Digital Nomad equipment, tested from expertes over 18 years.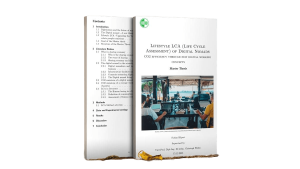 DN-Research
Leading Scientific Lifestyle Research about Digital Nomadism and the future of work and travel.

Ideas and Travelhacks, all self-tested
All the information, hacks and tricks on Business2travel have been personally tested by myself or my team, and they really work.

18 years of intensive travel experience
Anyone who has been following me on the social media channels for years knows how much experience I have in travel hacking and business-on-the-go.
Insights into the Lifestyle of Extreme Travellers.
Read about firsthand information and professionally tested Lifehacks for successful Digital Nomads and Extreme Travellers in our B2t-Blog.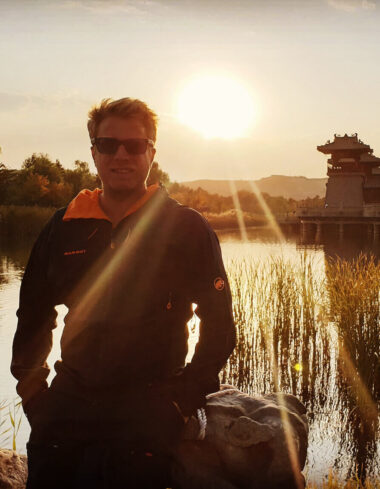 Founder of Business2travel
I founded Business2travel in order to enable anyone to establish an on-the-go business, so that everyone can discover the world, learn and grow.
Fabian is my mentor for traveling and working on the road. His experience and tips have helped me incredibly to build my business from anywhere in the world while always experiencing new things. -translated
"Fabian Hilpert captured the imagination of his audience in Minsk with his presentation on ways of working in the digital world, in which mobility is being expanded to incorporate numerous new aspects. The fact that he is already able to speak competently about such a young branch of industry with a great deal of his own experience is impressive. As Austrian ambassador, I am pleased to see the ease with which a young Austrian entrepreneur reconciles profitability, modernity and sustainable awareness. Fabian Hilpert's authenticity works in and promotes dialogue between business cultures as well." -translated
Fabian has given me a lot of tips on how to make my business better remote. Thank you I am really happy and have already visited a few countries this summer. -translated
I have known Fabian for many years. Fabian has been travel hacking since before it was even called such. If you want to learn how to make completely different travel experiences, you've come to the right place! -translated
In my capacity as Austrian Ambassador to Latvia, I have come to know and appreciate Fabian Hilpert as an open-minded, highly socially competent and also extraordinarily committed young man. He has always devoted himself to the tasks assigned to him far beyond what was expected of him, and in his function as a memorial servant at the Latvian Museum of Occupation and the Jewish Museum, he has thus become an important partner of the Embassy in a central policy area.-translated
Fabian fascinates me again and again with travel ideas that I would never have thought of, we both travel a lot and yet I can always learn a lot through his very different perspective. -translated